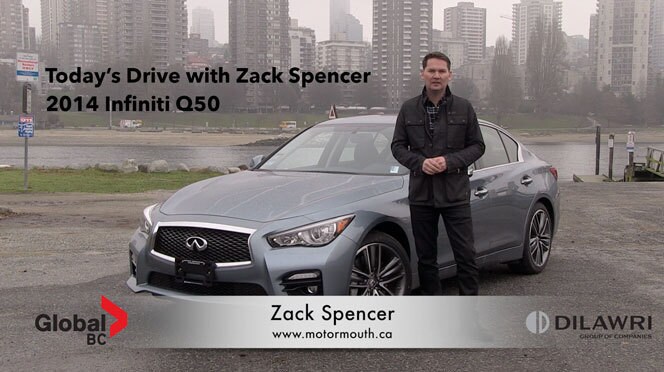 We're excited to announce that Infiniti Downtown Vancouver is making it's television debut! All this month, we're being featured on the Global Morning News!
Watch the full review from automotive expert, Zack Spencer, of the all new 2014 Inifiniti Q50. The Q50 is Infiniti's all-new sedan that has replaced the Infiniti G series. See why Infiniti has taken luxury sedan design to a whole new level.
Contact us to book your test drive of the 2014 Inifiniti Q50.
Phone:
1-866-984-6757
or book online by filling out the form below.